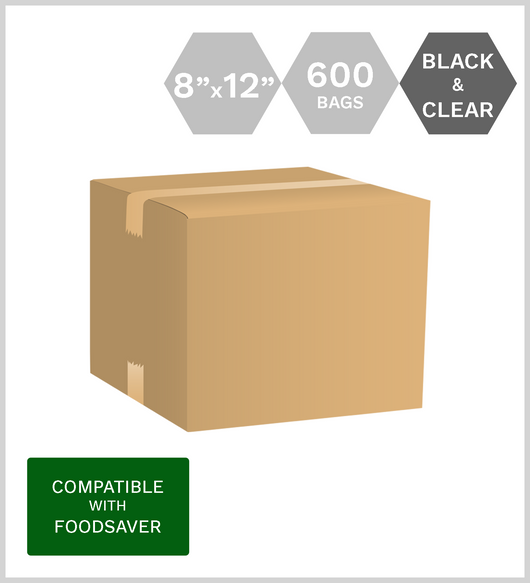 Vacuum Sealer Bags 8" x 12" - 600 Bags BLACK & CLEAR
Regular price $144.99 $114.99 Sale
Compatible with any tabletop sealer including FoodSaver, Weston and VacMaster
Heavy duty quality material to maximize freshness
Durable and puncture resistant
Prevents freezer burn
BPA Free
8" x 12" Bags BLACK & CLEAR
Great Value !
Flex Pack Shop's bags for tabletop sealers are the perfect solution for food storage at a lower cost of similar brand name bags. These bags are ideal for sealing anything including meats, produce, pantry items and leftovers.